BEER TABLE SETS IN BEST GERMAN BREWERY QUALITY
PRODUCT STABILITY AND SAFETY IS OUR TOP PRIORITY

BBT-Import is supplying high quality beer table sets in best German Brewery Quality for close to 10 years to the hospitality customers and private households across Australia. Our beer garden furniture are very sturdy and stable as shown in this picture. Up to 5 guests with over 700 kg in total can sit easily on one bench. Best proof of the stability is the "Oktoberfest in Munich", where people are dancing on the benches.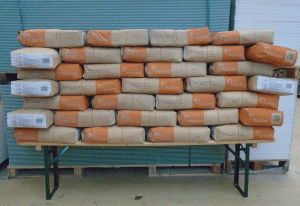 Proof of Beer Bench Stability – 31 concrete bags a 25 kg stacked on 1 Beer Bench – in total 775 kg
Our large selection of high quality beer table sets, manufactured in Germany/Europe based on German Brewery Quality is guaranteed to be an eye-catcher, gives an extraordinary recognition value and is almost the symbol of every great celebration. These high quality furniture sets are designed to offer the opportunity to eat, drink and be sociable together for as many people as possible.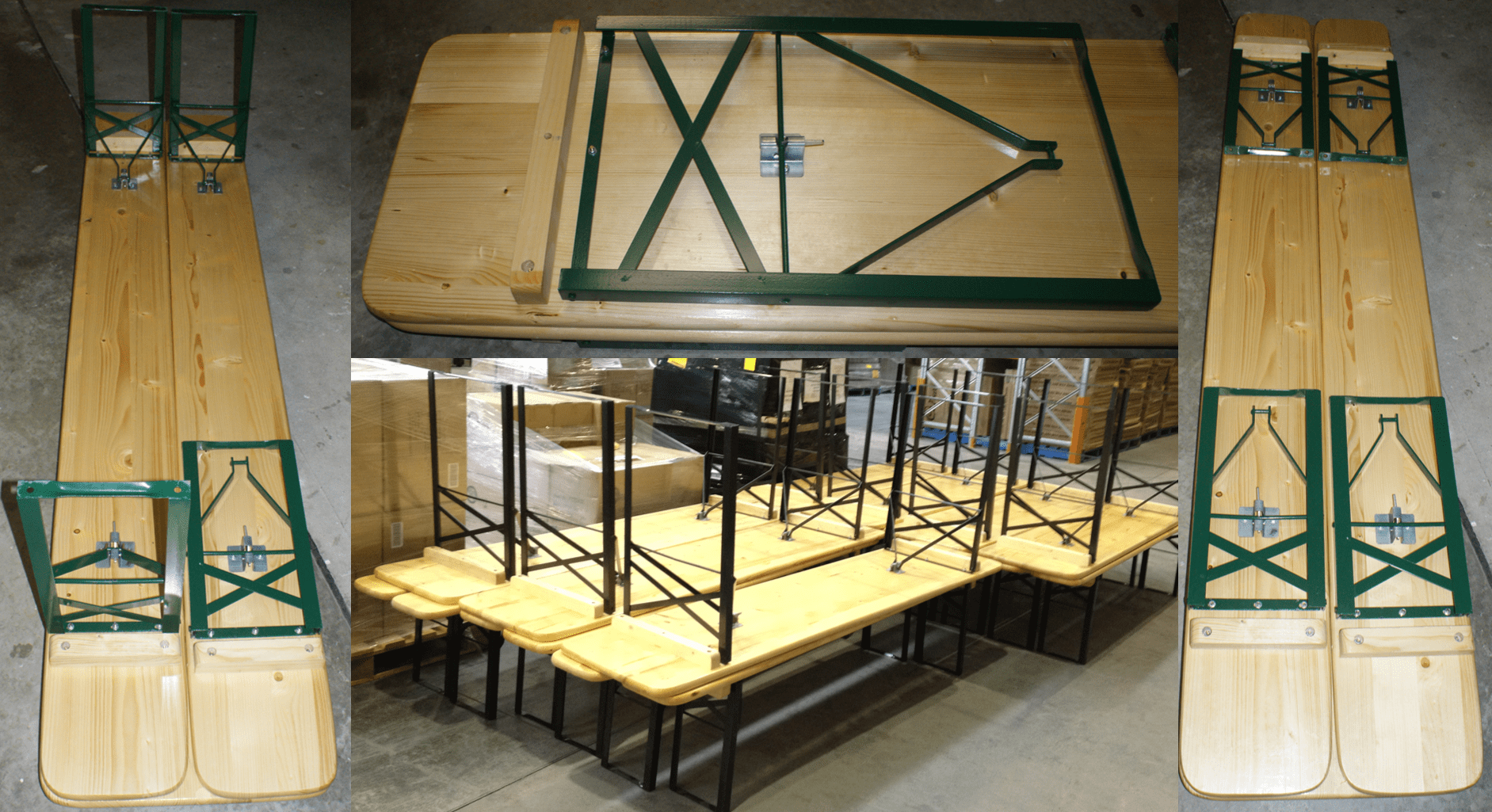 You will find our easy to fold high quality beer table sets in beer gardens, restaurants pubs, wineries, breweries, clubs & sport clubs, catering & party hire companies, at private homes and other locations across Australia.
10 REASONS WHY YOU SHOULD PURCHASE THE BEER TABLE SETS FROM BBT-IMPORT!
Very stable wooden boards made of spruce 29 mm for tables and 30 mm for beer benches
Weatherproof boat varnish and UV nano blocker with Teflon coating colourless high gloss varnish + primer
Careful priming of the panels and the best surface sealing of the beer table sets with boat paint (3-fold above and 2-fold below)
Bonding with environmentally friendly glue
Legs of the beer benches / tables are made of 30 * 30 * 3 mm hot-rolled steel ST-35 (no sheet metal)
Hinges and cross struts (ST-35) are 4.5 mm thick (no sheet metal)
Legs are powder-coated available in black or green colour
Our beer garden furniture are sturdy, resilient, weatherproof
Our beer table sets promises a special longevity and stability thanks to its tested quality
BBT-Import is importing the beer table sets only from German verified manufacturers & suppliers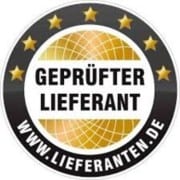 BAVARIAN BEER TABLE SET PORTFOLIO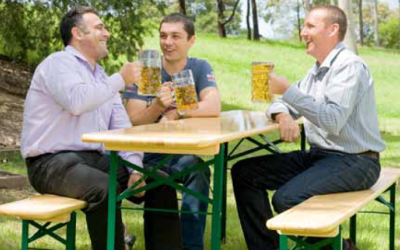 Original Beer Table Set – 50 cm table width
Beer Table Set with green or black legs (one set contains 1x table, 2x benches)
Table top: 2200 x 500 x 28 mm or 2200
Table height: 780 mm
Bench tops: 2200 x 250 x 30 mm
Bench height: 470 mm
Solid pine, polished top, underside planed.
Top twice sealed with clear high quality varnish, UV protection
RRP = $856.00 (incl GST)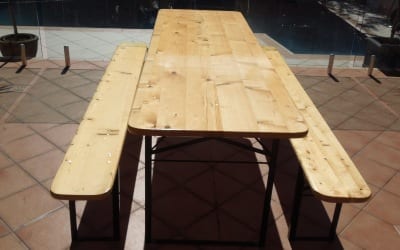 Original Beer Table Set – 70 cm table width
Beer Table Set with green or black legs (one set contains 1x table, 2x benches)
Table top: 2200 x 700 x 28 mm or 2200
Table height: 780 mm
Bench tops: 2200 x 250 x 30 mm
Bench height: 470 mm
Solid pine, polished top, underside planed
Top twice sealed with clear high quality varnish, UV protection
RRP = $949.00 (incl GST)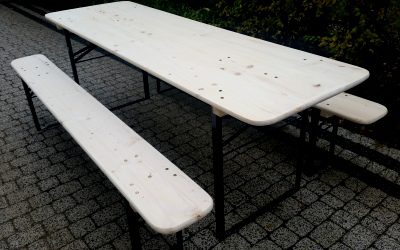 Beer Table Set – 70 cm table width – Nature
Beer Table Set with black legs (one set contains 1x table, 2x benches)
Table top: 2200 x 700 x 28 mm or 2200
Table height: 780 mm
Bench tops: 2200 x 250 x 30 mm
Bench height: 470 mm
Solid pine, polished top, underside planed
No sealed with varnish (nature wood); Design your own finish
RRP = $919.00 (incl GST)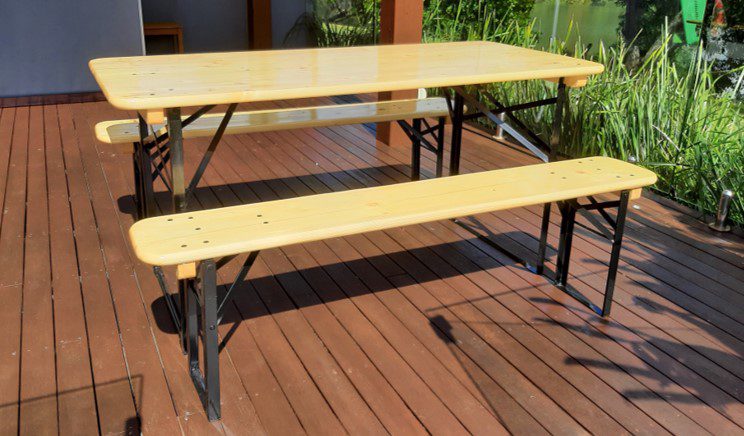 1.60 m Beer Table Set- 70cm table width
Beer Table Set, black legs (one set contains 1x table, 2x benches)
Table top: 1600 x 700 x 28 mm
Table height: 780 mm
Bench tops: 1600 x 250 x 30 mm
Bench height: 470 mm
Solid pine, polished top, underside planed
Top twice sealed with clear high quality varnish, UV protection
RRP = $898.00 (incl GST)